London-based artist, video editor and lecturer Guli Silberstein (b. 1969, Israel) researches the moving image by creating digital video experiences since 2001. Guli received a BA in Film from Tel-Aviv University in 1997, a MA in Media Studies in 2001 from The New School University, New York, USA, where he lived in 1997-2002, and since 2010, he is based and settled in London UK. His works are characterised by processing personal recordings, found footage, and mixes of both to create reflections regarding social-political issues and human perception, and have been shown and awarded in countless festivals and art events worldwide. Since 2019, he is included in Sedition Art's curated selection alongside Bill Viola, Yoko Ono, Rioji Ikeda, Tracey Emin and others.
Field of Infinity, 2018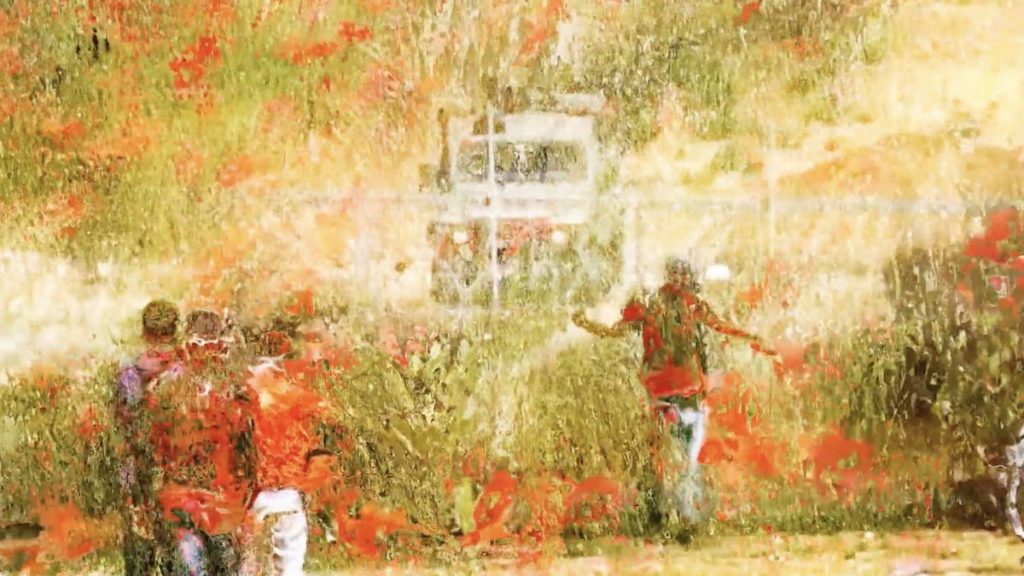 Inspired by both Italian Renaissance paintings and contemporary news broadcasts from Gaza protests at the border with Israel – the work processes human gestures and figures in landscape into a dark and colourful scramble. The work aims to open up an array of reflections, including concerns about the political image, image of the political, the politics of the image, and the image of image.
Skip back to main navigation